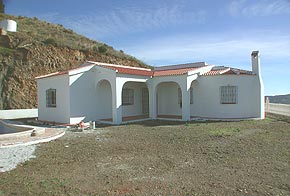 Villa Sales and New Projects
We offer a wide selection of rural, town and coastal properties
between Nerja and Torrox on the coast of southern Spain.
At this time property sales are very brisk and new building
projects numerous. For enquiries about property sales please
email us and we will provide you with our up to date list of
properties and land for sale.
From US 01134 91 528 5370
From UK 0034 91 528 5370
Email

Vacation rentals in Spain : Apartments rentals in Spain : Property Sales in Spain: About - spain vacation rentals .com
Location of spain vacation rentals .com : Our Area in Spain: Contact Spain Vacation Rentals : Villas in other Areas of Spain
:Spain Vacation Rentals Home : Partners of Spain Vacation Rentals
Copyright © 2023 SpainVacationRentals




All our vacation homes are close to the coast or directly on the beach in the Granada and Malaga coastal region. Our area
on a Map of Spain....




This is a delightful area well served for airports and roads but still preserves all the charm and color that southern Spain is so famous for. Information Torrox, Nerja and Mijas...




Contact us for our list
of properties and building services....




Spain Vacation Homes home page here.....




Selection of country fincas, farms and villas from spain vacation rentals .com ....




As well as our country villas we also offer beach front and town center apartments at Torrox and Nerja.....




We offer some excellent rates oncar hire Spain. Bookings on this site
are discounted...



Contact us here for more information on availability and villa bookings......




Our preferred sites and general resources.